Explore the world language department at OHS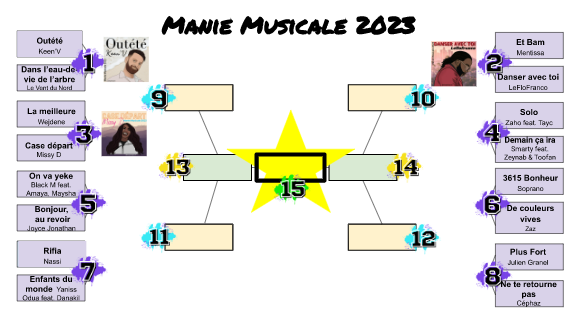 Foreign language remains a graduation requirement for students at OHS, and with the upcoming selection of classes, students ponder which language pathway would be the best fit for them.
OHS alone offers four different foreign languages; German, Spanish, French, and American Sign Language. These classes allow students to further their learning skills through new learning experiences they might not have encountered before high school. These courses have a fantastic crew of committed teachers who focus on teaching their students about the importance of culture and furthering their language skills in English and their chosen second language. 
OHS Spanish teacher Mary McNamara highlights the importance of taking a world language as it has many career benefits, as well as strengthening students' learning skills in and outside of school. "As we become more of a global society, I think that having a second language is going to be very beneficial to people in almost every aspect of their future career," McNamara noted. 
The head of the foreign language department, Dawn Williams, agrees that learning a second language can be an essential tool for many students' futures as it "gives [students] a competitive edge," that "can only be an advantage in the job market because we have an ever-increasingly international economy." 
Foreign language classes don't only benefit students in their future careers, but also in their well-being at school itself. Learning a new language may seem like a major obstacle in a student's high school career, but these classes also allow students to have even more fun in an academic setting. 
ASL student Lucy Clinton remarked on her personal experiences in her American Sign Language class as "learning ASL has been super fun. […] I would [recommend the class] because it's an easy way to get to know people, and it's just a lot of fun." Many language teachers agree with Clinton's comments, as learning a language gives students a way to "be playful like little kids again," in Williams' words. 
The courses offered range in credit fulfillment and career-building tools, but a constant remains; every language class is uniquely fun for all students involved. A great example of this is the spring Music Mania, where the language classes have a musical bracket, similar to 'March Madness,' for students and teachers to vote for which songs they wish will continue into the next round.
In addition to this, taking a world language gives students an opportunity to further their cultural skills and knowledge, while also experiencing new study habits and tools that can be helpful for all of their classes. Williams commented that she "would recommend students starting as early as possible" if they would consider taking multiple years of their chosen language.
In McNamara's words, "learning a language takes focus and skills," but taking a language can give students a heightened sense of academic integrity due to how struggle-some languages can be to learn. This is supported by William's statements on how "the process of learning another language is a skill-building one," emphasizing how students continue to be benefited academically through a foreign language.
Although a world language might benefit some students, there are many other options for students to complete their required credits while giving them important experiences in different fields. As Natasha Landram, one of OHS' counselors explained, "alternate pathways are more geared towards what [students] want to do after high school." 
These alternate pathways such as new market classes or a personalized post-high school plan can allow students to have stronger, tailored experiences in fields they're interested in. Landram noted "students can always contact their counselor," in regard to registering for a more personal high school class schedule if taking a foreign language might not be the best pathway for them. 
If students are interested in learning more about the offered languages offered at OHS, the class showcase on March 17th, allows students to witness a preview of some classes they may be interested in taking next school year. More information can be found in the class registration videos that will be shown in homeroom classes on March 15th.