Guardians of the Galaxy: Volume 3 movie review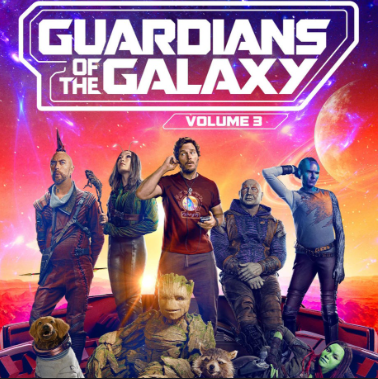 As the third installment of the Guardians of the Galaxy franchise, Volume 3 takes the audience on a wild ride as Peter Quill, better known as Star-Lord, faces grief after the loss of his girlfriend, Gamora. In this action-packed sequel, the Guardians travel across the galaxy with the mission of saving their dear friend, Rocket, after an attack from the infamous comic character Adam Warlock, who was introduced at the end of the first Guardians of the Galaxy film. Along the way, the audience discovers the truth about Rocket's past, and in an endearing attempt at saving his life, the group attempts to free those who Rocket's 'creator' had manipulated and mutated, making this an emotional watch for all of the audience.
This film is a must-see for all Marvel fans and those who enjoy the limitless possibilities of sci-fi/fantasy. With a notable soundtrack and a star-studded cast featuring actors such as Chris Pratt and Zoe Saldana, directed by James Gunn, this is a movie you won't regret watching. Rated an overall 82% on the rotten-tomatoes scale, Guardians of the Galaxy: Volume 3 is currently available in Olympia theaters.