Bears head to state final!
The Olympia Bears took a nail-biting victory in the state championship qualifying game this Friday night over Mount Si. Winning 51-45. The Bears were redeemed from last year's semi-finals where they lost to the same team.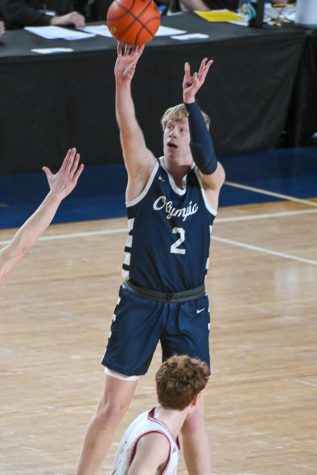 This tumultuous game had notably energetic student sections, very close scores, and one player even falling into the score table. One heartwarming highlight was when the OHS and Mount Si pep bands united to play tunes together. The camaraderie truly displayed the unity that can come out of school sports games and music in general.
Make sure you show up to the championship game Saturday at 9 pm at the Dome and GO BEARS!!!!
Leave a Comment