Boys take second place at state
After a very close game, the boys took the second-place title, the highest they have earned since 1998. The team fought until the very end and showed pride, courage, and tradition; words our school lives by.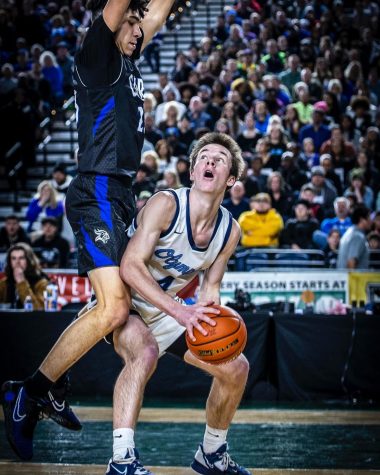 In the first quarter of the game, Olympia was trailing by 2-3 points, but by the 3rd quarter, they stayed up by 2-3 points for long stretches. The game ended 43-49. 
John Kiley, coach of the varsity boys basketball team, has brought the team to the finals two times in his career, 1998 and 2023.  Kiley played for the team when they won the championship in 1986. 
The Bears did not give up and fought to the very end. Even though the team didn't receive the first-place trophy, they showed their perseverance and determination paid off throughout the season.